Our staff's commitment to you
Our staff is committed to providing support, compassion, information, and direction as needed to all members of our community, their families, and friends who are dealing with loss and grief.
Staff members of Lady Family Mortuary are caring and experienced professionals who understand that each family is unique and has personal requests and traditions. These requests and traditions are of the utmost importance to our staff.
Lady Family Mortuary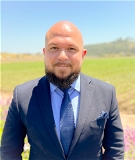 Irvin Semenyuk
Manager of Operations
lfmag@yahoo.com
Irvin started in the funeral business with his family at the age of 16 and enjoys serving families with a kind, compassionate heart. Irvin married his beautiful wife Julie in 2015 and they have two beautiful little boys, Oliver and Henry. His little family loves exploring the beautiful hidden central coast.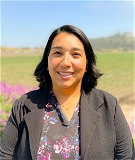 Margarita
Administrative Assistant
lfmag@yahoo.com
Margarita has been working and flourishing in the industry for several years now. She does a wonderful job making sure families needs are met, paperwork and service are performed with the outmost respect to the family.
She grew up in Mexico and speaks fluent spanish. She was 11 years of age when her family immigrated here to the central coast. After spending more than half a life in south county she now has a family of her own. She is a dedicated Mother and devotes much of her time to her loved ones.
Margarita is a natural fit for the profession because of her caring heart. More than once she's shed tears with families coming through our doors. What once started as a job to support her family has become a commitment to serve those who are walking through their most difficult time.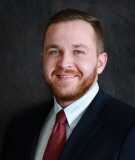 Victor Semenyuk
Crematory Manager / Embalmer
Victor joined his family in the funeral service industry as a teenager. He graduated from mortuary college in 2014. As an Embalmer he has a unique oppertunity to provide families with the closure they need in seeing their loved one for the last time. He Loves spending time with his lovely wife Natalie and their baby girl Abby. Victor enjoys watching movies, tv shows, and reading. He enjoys learning and you will often find him buried in research articles and attending lectures.